To The Next Level – Trey Burton
May 26, 2017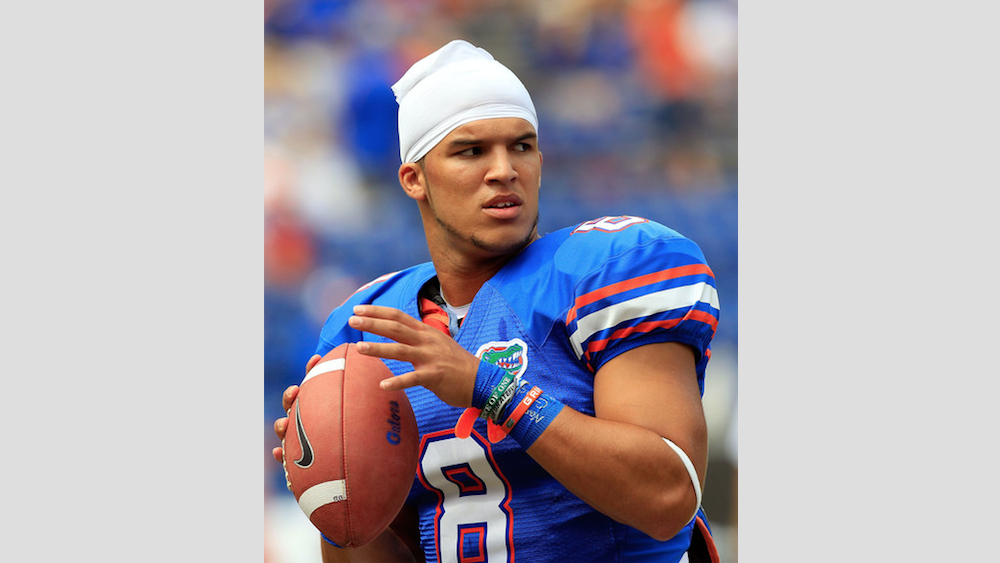 It's been really good to be back with the team and have a few weeks of OTA's under our belts now. I'm really excited for this year. There's a lot going on and I have high hopes for it all.
Like always, I'm going to be focused on winning. Each game, each play, our goal is to win. I'm currently in a one-year contract so, for me, I would like to have my best year yet, both offensively and on special teams. But our whole team is determined to take our competition to the next level. Last year we lost six games by less than six points—it was tight all year. This season, we are going to capitalize on every opportunity we have to come out on top.
Just like we plan to win the game, we are taking our Bible study to the next level this year. Our theme is Digging Deeper. We're challenging each other to really know and understand God's Word. We don't want to just read the pages and then move on to the next thing, but we're seeking after answers: Why is it relevant to us today? What is the meaning behind this Greek word? What is the purpose of this text? Why are certain words controversial? What's the context behind the passage? We don't want to simply know God's Word, we want to live it and breathe it.
We also want to get more involved in teaching others about God's truths. This year we are sending a few guys out each week to local Philly FCA groups, where we will be leading high schoolers and middle schoolers in their FCA Time Out Bible studies. We are passionate about helping these young men and women grow in their knowledge of the Lord, especially at this crucial time in their lives when they need to make a choice to follow God for themselves, instead of simply accepting Christianity as their parents' faith. Not only that, we ourselves want to learn how to teach Bible studies and figure out more ways in which we can be connected with our city. In fact, many of our guys are going out and finding areas that they are gifted in and serving people there. In these different areas, we are committed to supporting each other to help spread the love of Christ throughout the city.
It can be hard to balance it all. During the offseason I spend Sunday through Thursday in Philly, training with the team, but the rest of the week I spend back in Florida with my family.
This is my first priority. I'm committed to being the father and husband that God is calling me to be. I want to be a positive influence in my kids' lives even when I'm away from home. I also try my best to make sure that my wife feels loved and has everything that she needs from me, as she takes care of our 4 year-old, 2-year-old, and our baby girl who is only a few weeks old. I want them to know that they are my top priority; I would do anything for them.
I'm excited for what God is doing. He is at work. We have the privilege of being His hands and His feet in our homes, in our communities, and in our careers.
"In everything set them an example by doing what is good. In your teaching show integrity, seriousness and soundness of speech." —Titus 2:7
—Trey Burton
Trey Burton is a regular contributor to The Increase, providing monthly articles and opinions.
Check out Trey's Increase profile here: https://theincreasefootball.com/author/trey-burton/
If you enjoyed this article, please share: