Rejuvenated – Demario Davis
By: Demario Davis
May 5, 2017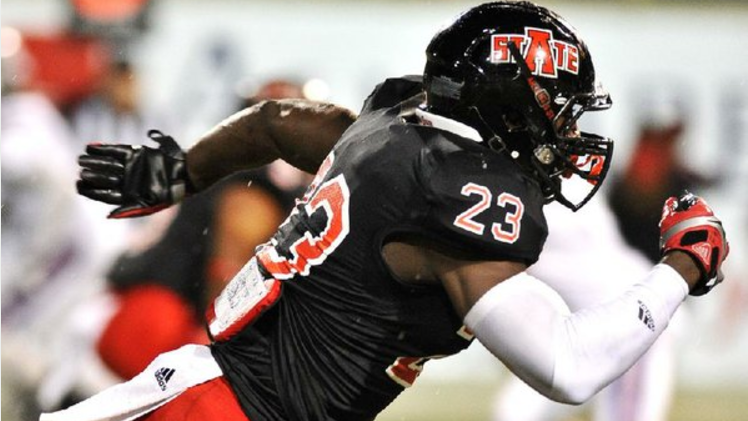 It's been really good to get back into the flow with the team this spring. We recently acquired a new defensive coordinator and with this new and exciting addition, we are more than ready to go.
Any time a change is made, obviously something didn't go right the year before. And any time a new coach comes in, you don't know what to expect. So when I heard the news that Coach Williams was our new coordinator, I began reaching out to players who have played for him before. I couldn't seem to hear anything but great things about him and his leadership. As we began the first week of training as a team, a completely new atmosphere came among the team.
Coach Williams brings a specific mentality that cannot be duplicated. With a certain amount of toughness and effort, we have what it takes to be dominant in this league. Under Coach Williams' strategic and aggressive structure, there will be a lot of accountability in the defense room, challenging us toward greatness.
I've been fortunate to be able to play for some amazing defensive coordinators during my time in the NFL, starting with Rex Ryan when I first played for the Jets, who gave me a great foundation for the game. Since then I've been able to learn more and more from each person that I'm under. Coach Williams comes from the same coaching tree as Rex, so they have similar strategies. He also runs a lot of the same plays that I learned for the first time last year so the blending of these two techniques is really unique and leads me to believe that all the years I've been playing in the NFL has lead me to be prepared for this one.
Everyone's been working really hard during this offseason—everyone's a better player this year. With a certain chip on our shoulder about last season, we understand what happened and we're determined to make sure that does not happen again. We're ready to take what we learned from last year and get the ball rolling. Our coaches have been really good about telling us to let go of 2016 and move ahead to start the next chapter. We're looking to the future of the Browns and focusing on our potential for greatness.
Last season I got to a point where I could no longer count on myself, I could only count on God. During that time I felt weak, emotionally distraught, I was at a point where I felt like I couldn't go any further. I had no physical or emotional endurance left. It was a lot to take on, but God was there with me through it all. It was almost as if He was saying, "I'm glad you got that out of the way, now I can take over for you!" As we were finishing up the last 6-7 games, God was talking me to a place in my own ability, will, and passion for the game that I had never experienced before. Just when I couldn't go any further, He could. I see that succeeding into this year—I feel totally rejuvenated in my game, my body, my mind, and my love for the game.
All glory goes to God—I can't take any credit. Going into this season, I'm excited to continue to give all credit to God for all He is doing and is about to do.
—Demario Davis
Demario Davis is a regular contributor to The Increase and will be providing monthly articles and opinions.
Check out Demario's Increase profile here: http://theincrease.com/author/demario-davis/
If you enjoyed this article, please share on the following social media sites: