Five Increase Questions with Drew Brees
By: The Increase
February 15, 2016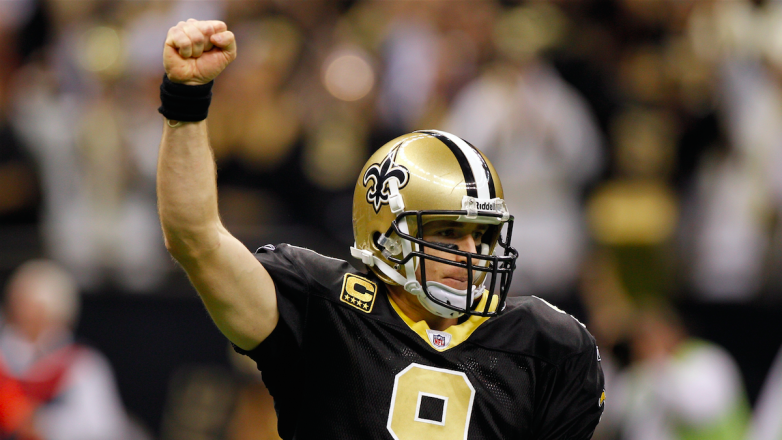 We were able to sit down with New Orleans Saints' quarterback, Drew Brees, to talk about how he is living in the increase of Christ, his faith journey and the mentors that have been in his life. Here's what he had to say.
What effect does your faith have on your lifestyle?
My faith is my identity… At times we all get wrapped up in other aspects of our life… Our job, or hobbies, or who we are attempting to be. The day I made my identity as a Christian as opposed to anything else is the day a peace and understanding came over me and I know that God is always in control no matter what happens. No matter what challenge or adversity we face, it is there for a reason to mold us and strengthen us into who God meant for us to be, that we may always lean on Him and trust in Him and have faith in Him. It reminds me of Proverbs 3:5-6 which says, "Trust in the Lord with all your heart and lean not on your own understanding, in all your ways submit to Him and He will make your paths straight."
Describe how your Journey with Christ began.
I went to Sunday school and church as a kid but never really embraced what I was seeing, hearing, or feeling until my 17th birthday. I was one month post-op from a significant knee injury that had sidelined me for the rest of the football season; we were in the third round of the Texas state playoffs and we're on our way to play for state championship. Prior to that moment my identity has been wrapped up in football and sports. As I sat in church that day I realized that there was a bigger calling for me—much bigger than myself. I was listening to the pastor talk about how God was looking for, "A Few Good Men" to lead His kingdom and spread His Word. That spoke to me. I felt Jesus come into my heart that day as I understood that God had a much larger plan for me than just to be a football player.
Who have been the mentors in your life? How did God bring these people into your life?
I have had the blessing of having many great mentors in my life. We all need mentors—mentors for our job, mentors for being great parents and spouses, mentors for life, and mentors for our Christian journey. You find these mentors when you put yourself out there—when you aren't afraid to experience success or failure. This is when God's plan starts to define itself for you and when you also find those people in your life that God meant for you to find.
What does the Increase of Christ mean to you?
The Increase of Christ means that God is so much greater than anything we could ever imagine in our life. By putting Jesus at the forefront of every decision we make, the way we lead in our workplace, at home, and in our communities should be with the love, humility, and steadfastness of Jesus. It is then that He will Increase in our lives.
What is your life verse?
2 Corinthians 5:7 which says, "I will be led by faith and not by sight." We all want to be able to see, touch, and feel things in order for them to be real. As Christians, we have to understand that God has a plan for us, though at times we will not understand it or agree with it. Yet with our trust and faith in Him, we know that this is part of our journey and He will lead us and develop us into who He meant for us to be!
Check out Drew's full profile on The Increase: http://theincrease.com/author/drew-brees/

If you enjoyed this article, please share on the following social media sites: