Doing Life Together – Chaplain Lamorris Crawford
By: The Increase
February 15, 2016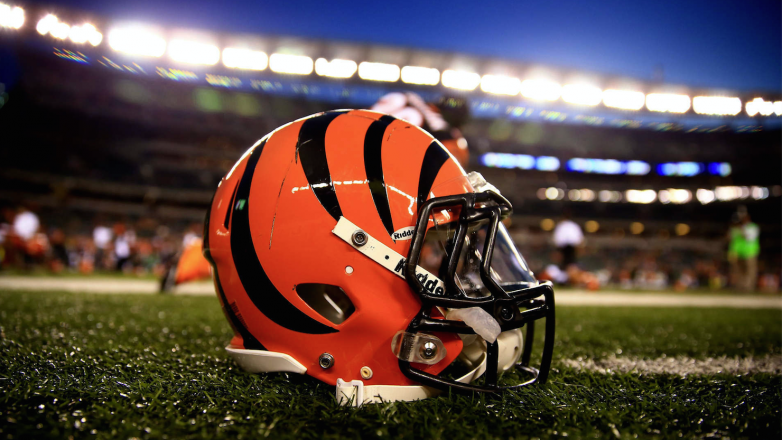 Chaplain Lamorris Crawford just finished his third season with the Cincinnati Bengals. This year with the Bengals, Lamorris has seen two players give their lives to Christ for the first time, marriages restored, and team members dive into the Word during Bible studies and chapels. He, along with the rest of the Christian fellowship on the team, are more fired up than ever about the work God is doing throughout the NFL.
"You never know what each season is going to bring," says Lamorris. "It's just about meeting the guys where they are. Whether the guy is a PK (pastor's kid), a Muslim, or someone who simply wants to grab coffee with me to chat about life. I want all of them to know that I'm there to serve them and be there for them whenever they need."
Putting the needs of a team member, whether that be of a coach or player, before his own, Lamorris has created an environment of trust within the Bengals' community. He and his wife, Megan, minister to the players and their wives weekly through Bible studies, chapels, one-on-one mentoring sessions, as well as leading service outreach opportunities.
"We just do life together," he says.
Setting an example of selflessly serving others, Lamorris has encouraged some of the key leaders in the player's Bible study to do the same.
"I created a draft for the players," he explains. "I had eight of the guys who were really invested in their walk with God come and draw names one by one. Each guy had about eight names of their fellow teammates that they then committed to praying for throughout the whole season. They each found ways to intentionally engage with these teammates and show Christ's love to them. They loved it!"
As a result of the Lamorris' draft, many of the players who had not attended a single chapel service before were able to see Christ's love put into action and hear of their teammates' faith during conversations on plane rides, over dinners, or while practicing on the field.
"Some of the players who were prayed for and ministered to are now coming to chapels," Lamorris says with excitement. "That simply starts with one player reaching out to a teammate intentionally. I will now create the draft every year."
"A new command I give you: Love one another. As I have loved you, so you must love one another. By this everyone will know that you are My disciples, if you love one another." – John 13:34-35
Though many of the Bengals leave town during the off-season, Lamorris and Megan continue to minister to and meet with a number of the players and their wives to encourage them in their faith. Those that are local to Cincinnati have been showing God's love to the people of their city in a very simple and practical way. Each week, Lamorris leads five to seven of the players to visit local laundromats to pay for people's laundry.
"We really find joy and unity when we are able to serve others in the name of Christ," he says.
Lamorris has been a traveling evangelist and speaker for ten years now, sharing the same Good News with people of all walks of life in all the corners of the world.
"God is at work," he adds. "We pray for more open doors so more people can be impacted with the Gospel. Even though we can't be there with every player everyday, we can do life together. The fruit that God brings out of that has been phenomenal."
If you enjoyed this article, please share it on one of the social media links below