Of One Accord – Benjamin Watson
By: Benjamin Watson
April 3, 2017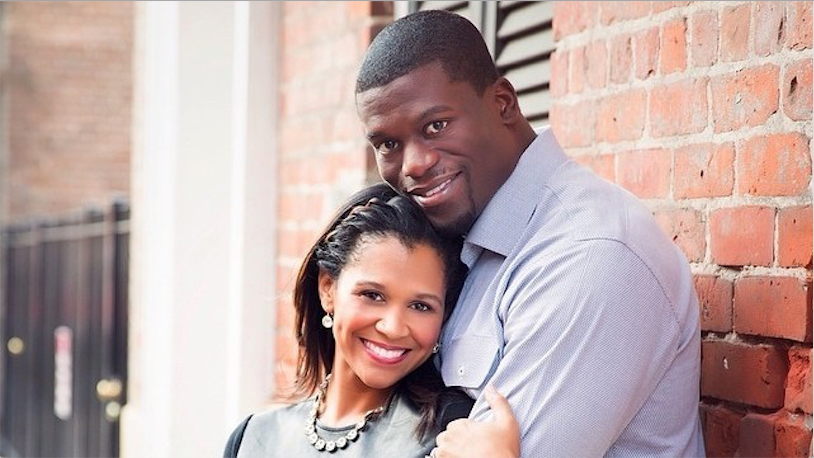 Becoming parents is both a huge blessing and a major responsibility. What Kirsten and I have found in our journey of parenting is how important it is for the two of us to be on the same page. With five kids, we need to be firmly established in our method of discipling, setting the standard for everyone in our house.
Whether it comes to dealing with issues of our kids' behavior, schooling, extracurricular activities, or any other area of their lives, we remain on the same page. We see this as extremely crucial for our family, because children can easily sense division and will quickly play one parent against the other to get their way if they can. If, however, they know that mom and dad are unified (especially concerning the big things), there is no room for these mind games.
We don't have all the answers. Often parenting is a process of trial and error, but it's crucial that both parents are of one accord. They need to be involved in their kids' lives and displaying the different roles of a mother and a father that their kids need. Our household benefits the most when Kirsten and I are able to be the woman and man that God created us to be.
Young parents especially often say they are struggling to navigate through this; they feel like the children are running the house. But parents have the authority. We should all be parenting from a place of power because of the role God has for us as parents and the strength He gives us to faithfully yet imperfectly shepherd our families. Children pick up on this authority and learn to respect, honor, and follow it. In Joshua 1 we are instructed to:
"Keep this Book of the Law always on your lips; meditate on it day and night, so that you may be careful to do everything written in it. Then you will be prosperous and successful." —Joshua 1:8
Our children are our arrows to raise up and sharpen. As these arrows sharpen and become lit with fire, we can them shoot them into this world to be adults on missions for Christ. They are our messages to times and places we may never see. We raise children to prepare them to do life on their own, but in the meantime we are stewards of them.
—Benjamin Watson
Benjamin Watson is a regular contributor to The Increase and will be providing monthly articles and opinions.
Check out Benjamin's Increase profile here: http://theincrease.com/author/benjaminwatson/
If you enjoyed this article, please share: