More to Give – Tyler Clutts
By: Tyler Clutts
April 5, 2017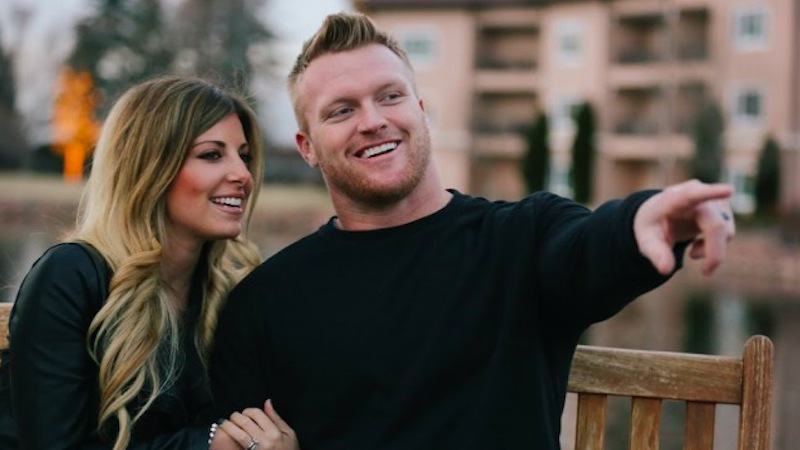 Everything we have comes from God. Whether it's food, music, family, money—everything we have comes from Him and is to be used for Him. Nothing that He gives us should stop at us, but should pass through us to be used for His Kingdom.
We can't gauge our success on our bank account. Money is one asset that God gives us that we often take on as a burden, struggling to know how to use it or invest it. If God's intention is for money to pass through us to be used to bless others, we need to be diligent and responsible as we think about giving, stewarding it in the right way instead of selfishly spending. If we are stewarding what He has given us in the correct way, God will continually provide in ways we might never have imagined. And even if we are already living generously with what we've been given, there's always room to grow and develop better habits. We need to reevaluate our hearts and efforts often to increase our sacrificial giving.
The biggest thing God calls us to do with our finances is to give faithfully. He doesn't want us to worry about how much or how little we give—it's not about focusing on a certain percentage or number. This past year it was hard for us to discern what our giving should look like. Being out of the league for the first time, we went a whole year without a paycheck while I've been pursuing a new career. In these circumstances we had to ask, what should our giving look like? We know it's important to give, but how? Instead of focusing on a certain percentage or formula, we began to watch and listen as opportunities presented themselves. As God placed people and opportunities on our hearts, then we would give. We've been in contact with a lot of charities and ministries lately that we've felt called to give to, and even when it didn't seem to make sense, we willingly obeyed. We're not worried about our long-term security. Instead we have decided that if something is going to grow the Kingdom and God is calling us to get involved in it, we are going to do so, trusting in Him to provide. And God promises that the our joy and peace that comes for Kingdom investment will be tenfold.
In order to see God's work operate, we need to give financially, but the true reward in giving is seeing your finances result in fruitful work. This is what draws us to give continually. The reward is where the fruition is.
God calls each one of us to serve in different ways. We each need to be listening for what God is calling us to give faithfully of ourselves. He blesses some to give financially in some incredible ways, and others to do more boots-on-the-ground work, getting dirty for the advancement of the Kingdom.
Giving faithfully means giving faithfully both financially and physically. Tiffany and I have placed a lot of importance on taking our family to go out and serve others. By giving our time and energy to meet the needs of others who are less fortunate than we are, we can show our kids how important it is to give. God has blessed us in so many ways; we are intentional about bringing our kids out of the Northern Dallas bubble (where we could stay comfortable) so that we can show them there's more to life than our own comfort. Whether we bring our kids to visit hurting children in a hospital or to help feed the victims of a disaster, we want them to see and experience how to love others the way that Jesus loves us. By doing this, we are able to have deeper conversations with them about our responsibility to be the hands and feet of Christ. We want our kids to see the joy of Christ invade their hearts and the hearts of the suffering so that they know that this joy is not dependent on what we have here on earth. We have a much greater purpose in living for eternity.
"Truly I tell you, whatever you bind on earth will be bound in heaven, and whatever you loose on earth will be loosed in heaven." —Matthew 18:18
—Tyler Clutts
Tyler Clutts is a regular contributor to The Increase, providing monthly articles and opinions.
Check out Tyler's Increase profile here: http://theincrease.com/author/tylerclutts/
If you enjoyed this article, please share on the following social media sites: