Backup Your Talk – Matt Forte
By: Matt Forte
April 18, 2017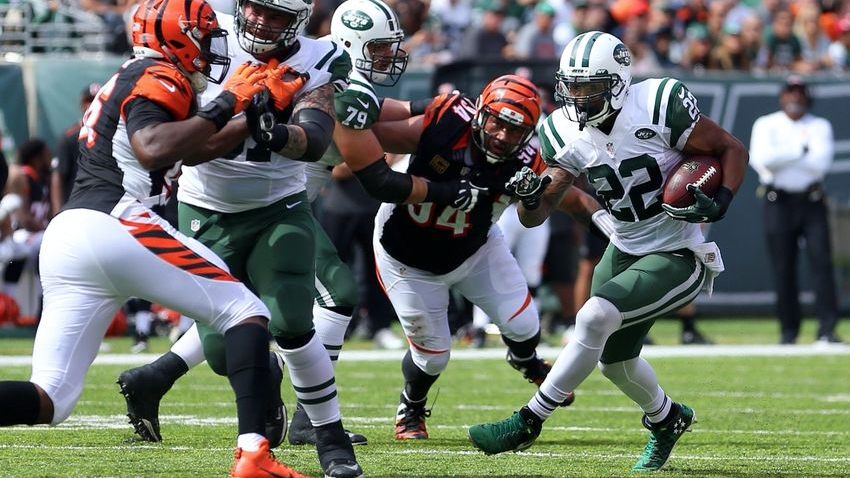 This week I'm headed back to New York to train with the team again. It's been a great off-season and man, it always seems to go by so fast, but I'm excited to get back in the locker room with the guys.
I'm really looking forward to the new year. My expectations for the team are always higher for each upcoming year and this one is no different. As a leader of the team, it's my role to exemplify to my teammates that time is of the essence. A leader is responsible to create a vision and plan for our team—what we want to do and what we want to be as a team. We need to have the patience and endurance to work hard, meeting each game with the energy and excitement we need to win.
It's the same with Bible study; we need to have a vision, because without a vision, people perish. We need to know what we are running toward so that we can be proactive and intentional about growing, sharing, and becoming the men that we are created to be. We work on this first within our Bible study and then hopefully spread that vision throughout the locker room.
It's important to have leaders to look up to and learn from. As one of the older players on our team—having been in the game for ten years now—a lot of the players look up to me. But I find wisdom and advice in many of our coaches and in our two chaplains.
This year I'm excited to have Josh McCown join our team. He was a teammate of mine in Chicago four years ago and I got to know him well there. He's a great guy, he's intelligent, a good motivator, a family guy, and a solid Christ-follower. He has a good knowledge of the game and of the Bible and I know he's going to bring great leadership and wisdom to our team. I myself am looking forward to learning from his leadership this year.
Leadership is found both in the words that you say and in the way you act. You can talk all you want but you have to back that up with a consistent lifestyle. Actions always speak louder than words. As a Christian, you can talk all you want about your faith but if people see that the way you walk doesn't match up, they are not going to believe the words that you say. Your credibility will be shot if your walk doesn't back up your talk.
"Speak and act as those who are going to be judged by the law that gives freedom…As the body without the spirit is dead, so faith without deeds is dead." —James 2:12,26
—Matt Forte
Matt Forte is a regular contributor of The Increase, providing monthly articles and opinions.
Check out Matt's Increase profile here: http://theincrease.com/author/matt-forte/
If you enjoyed this article, please share: