A Real Moment in Parenting – Benjamin Watson
By: Benjamin Watson
April 25, 2017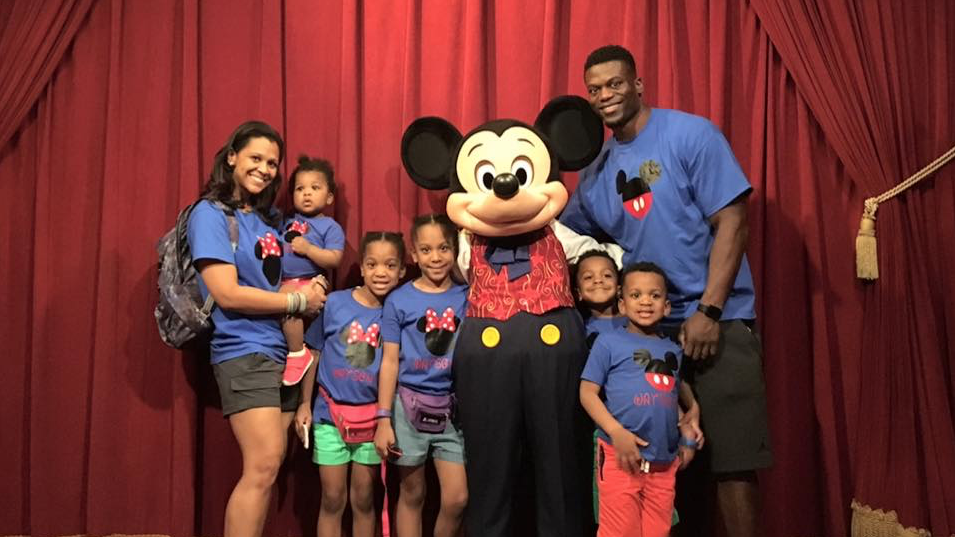 Because we are responsible for our children, it's important to spend as much time with them as possible, though this looks different for every family. In my occupation, there are seasons when I am a lot busier than I am in others, but in the times when I am able to be more present, I love to spend as much time with my family as possible. As we play basketball in the driveway, read books, and go on vacations, we are creating memories that last a lifetime. We only have our kids for short period of time and it's our job to influence them in the best way we can.
I often get asked by parents to encourage their kids to work hard in school or sports. "They won't hear it from me but they'll listen to you," is the plea I receive. But what I tell them is,"It doesn't matter if kids hear this stuff from pro athletes. As their parents, you are their first and greatest hero. From you they will build self-confidence. They will draw from the truths that you teach them and learn how to respond to the world around them by your example.
We have the opportunity, through the time we invest in them, to give them a sense of purpose, belonging, self-worth, pride, and compassion. Kids draw these principles first from the home.
A few weeks ago I had a real moment at home with my kids. It was right after we spent weeks traveling, including four exhausting days at Disney World. We were tired and beat down, and as we sat down at the breakfast table as a family, my kids kept on talking and talking, so loudly that Kirsten and I could not converse with each other. We tried to calm the kids down but nothing was working. Finally I had had enough… "Shut up! Shut UP! Mommy and I can't hear each other because you are all talking!" I said.
Soon after this I left to go to rehab for my achilles and while I was there, something struck me: I really needed to apologize. I started thinking, what if something happened to me on my way home and the last thing they remember about their dad was him telling them to "shut up" and then walk out the door? I did not want that to be their last memory of me! We even have a no "shut up" policy in our house. When I got home and saw my family eating lunch at the table, I went up to them immediately and apologized for what I had said. They might not have thought much of this at the time, but to me it was really important.
The reality of parenting is that you are an imperfect person and you will fail. We're not going to do this thing perfectly all the time, but what's important is that we are real about the times when we mess up. We need to acknowledge the moments when we break the standard that we hold our kids to. As we move forward from those moments, our kids can then sense that yes, mommy and daddy are more mature than we are, but they also think enough of us to apologize. They need grace just as much as we do.
And we do. None of us are above grace, but thankfully God's mercies are new every morning.
"The steadfast love of the Lord never ceases; His mercies never come to an end; they are new every morning; great is Your faithfulness." —Lamentations 3:22-23
—Benjamin Watson
Benjamin Watson is a regular contributor to The Increase and will be providing monthly articles and opinions.
Check out Benjamin's Increase profile here: http://theincrease.com/author/benjaminwatson/
If you enjoyed this article, please share: