A City on a Hill – Matt Forte
By: Matt Forte
September 9, 2016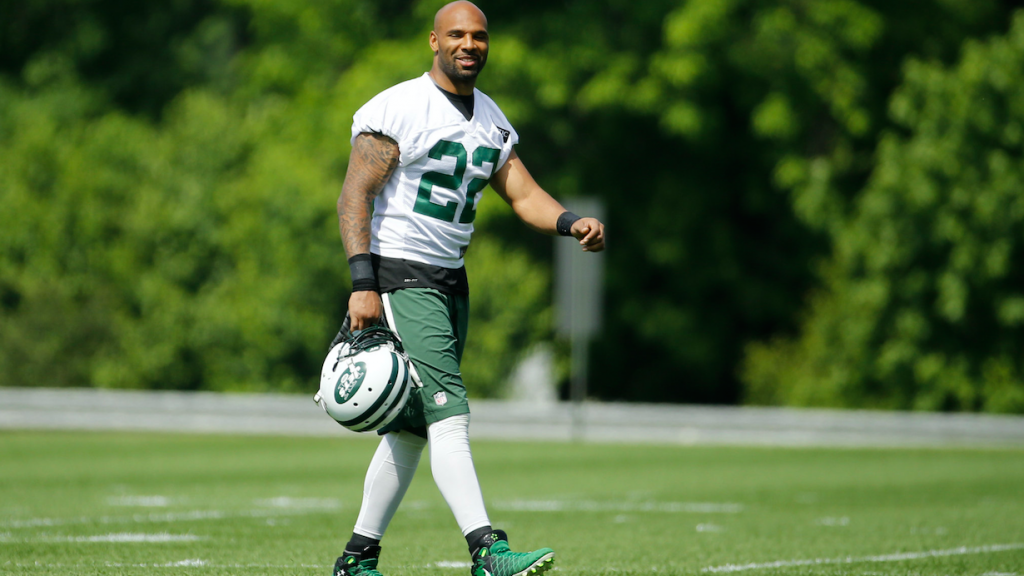 The NFL is, in a way, a city on a hill. With so many people following football, the NFL, and the athletes involved, there is a lot of potential for this platform to be used for good.
"You are the light of the world. A city set on a hill cannot be hidden. Nor do people light a lamp and put it under a basket, but on a stand, and it gives light to all in the house. In the same way, let your light shine before others, so that they may see your good works and give glory to your Father who is in heaven." —Matthew 5:14-16
I know that this platform is not my own; this is God's platform. I am to use it as a witness for His glory, not my own. With so many people watching this sport, I want to be able to point others to Christ in every way I can. That may be as simple as people watching me trust God through a hard time. Maybe then they will understand the grace and provision of God.
Many within the NFL are seeing God at work in their lives and speaking out about it. I see it happening in the quiet prayer circles after the games, in the locker rooms, and during post-game interviews. More and more athletes are acting as advocates for Christ.
Athletes have the power to influence others for Christ.
Everyone has an athlete that they look up to and want to emulate. For me it was my father. He was not only a great football player, but a strong man of God. I knew that my dad worked hard and got great results on the field and I wanted that. I also watched my dad be faithful in praying, reading God's Word, being in fellowship by attending church, and serving God, so I wanted that for my life too. He made me want to work hard, become better, and seek after God.
Even today I am influenced by the athletes around me. Before each practice or game, my teammate Brandon Marshall and I read God's Word together and discuss what God has been teaching us. We have made this a priority as we seek to become stronger on the field and in our faith together as brothers. Those 15-20 minutes that we take before we hit the field or gym have been very significant.
One of the things that Brandon and I have been discovering together is what it looks like to live a lifestyle of worship. Many people immediately think of singing or raising your hands during church as a way of worshipping God but there are so many ways to worship God throughout your day. Saying thank you to God when He wakes you up in the morning—that's worship. Saying grace before you eat your food—that's worshipping God. Every day is worship.
"Therefore, since we are receiving a kingdom that cannot be shaken, let us be thankful, and so worship God acceptably with reverence and awe." —Hebrews 12:28
God seeks out those who worship Him, and He will use them as witnesses for His Gospel. I want to be a person who is constantly aware of God's presence so that I can speak out about His goodness and worship Him with my life.
"Let them praise Your great and awesome name—He is holy." —Psalm 99:3
—Matt Forte
Matt Forte is a regular contributor of The Increase, providing monthly articles and opinions.
Check out Matt's Increase profile here: http://theincrease.com/author/matt-forte/
If you enjoyed this article, please share: